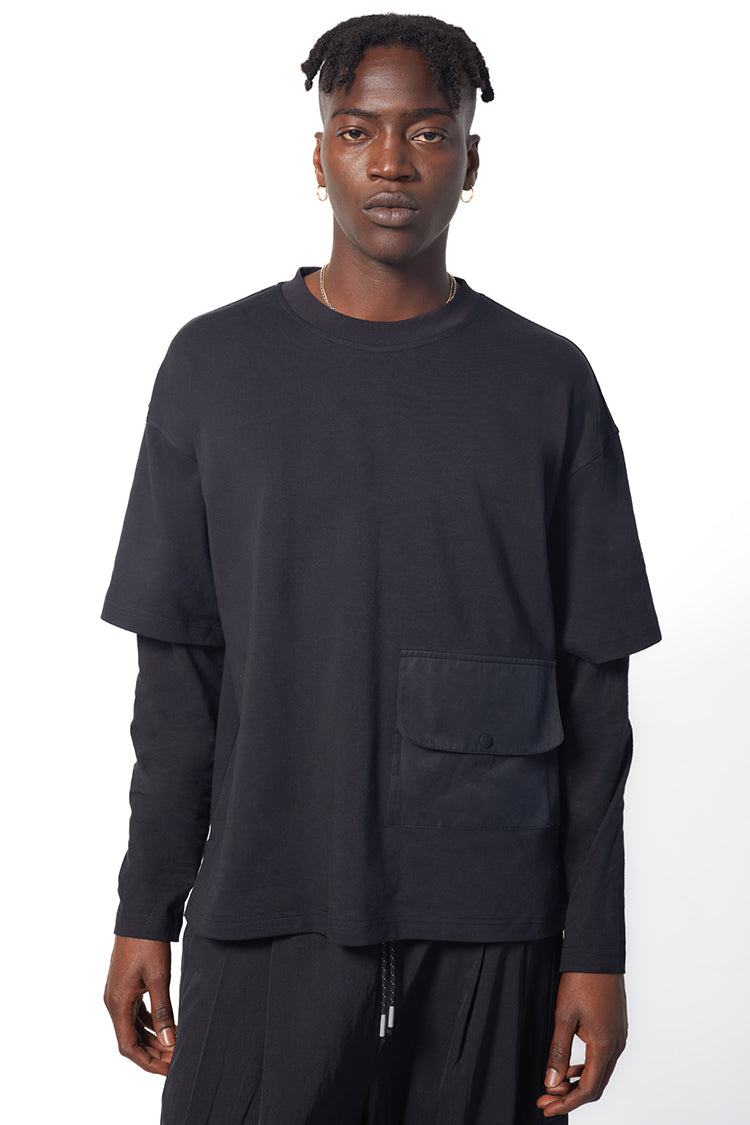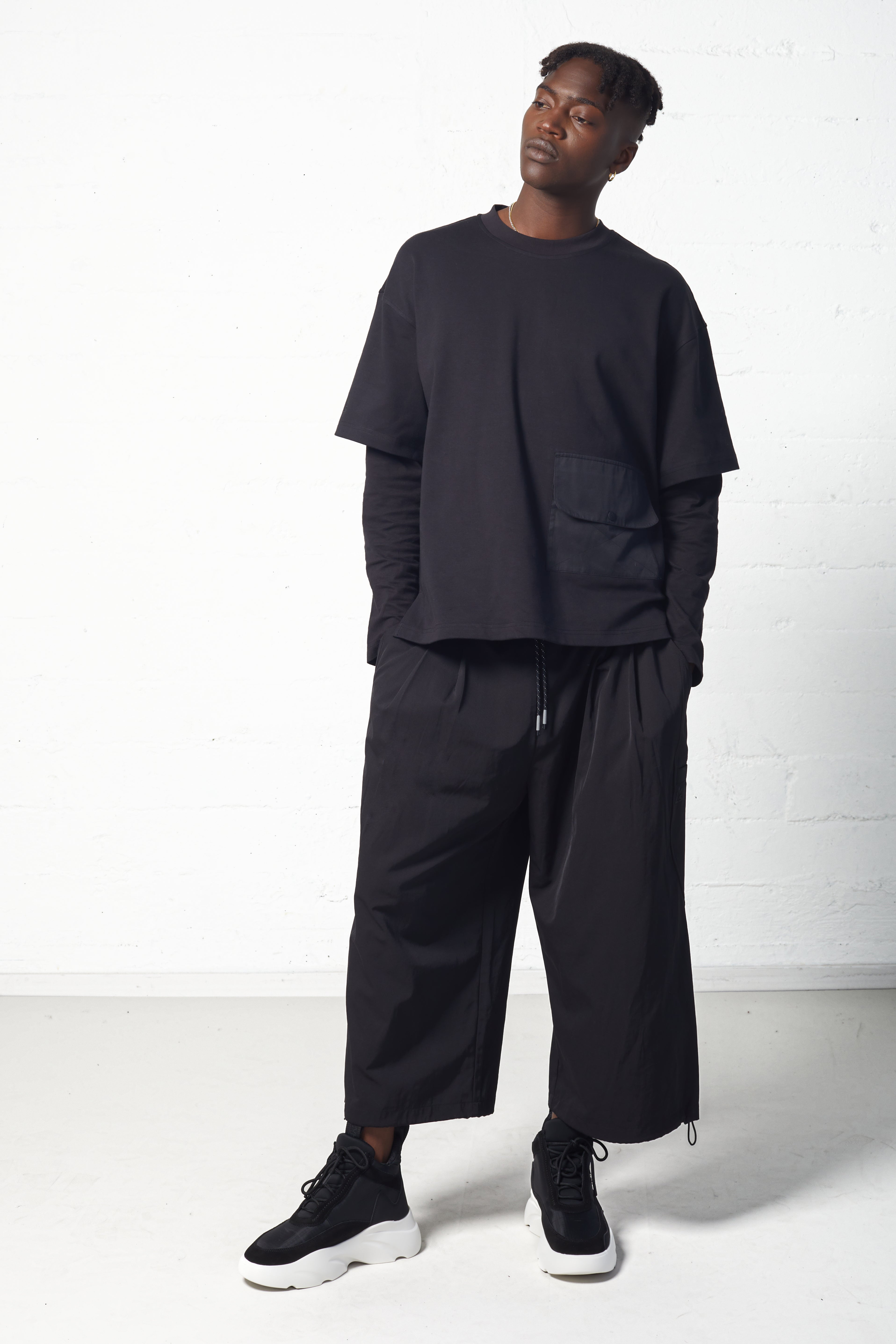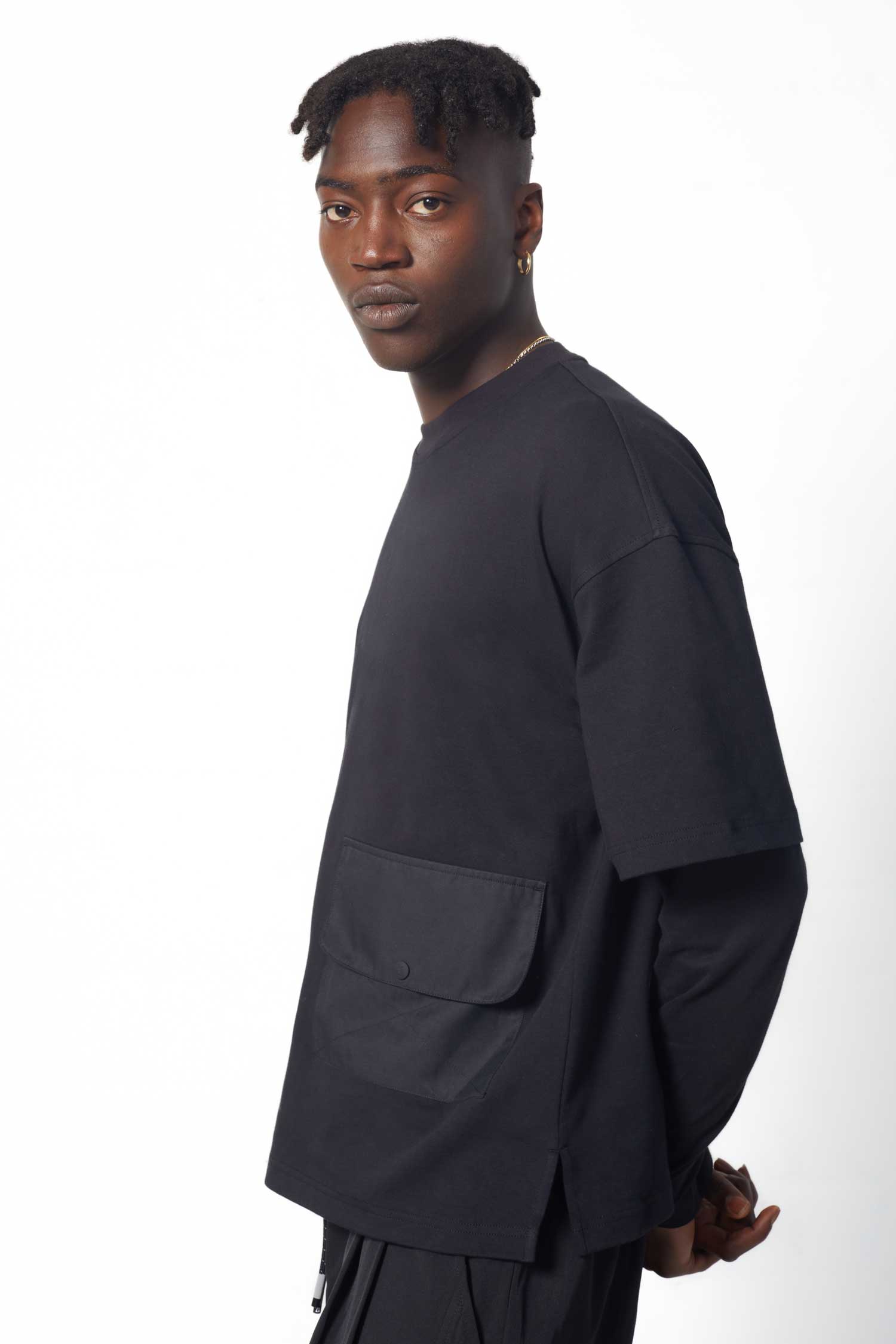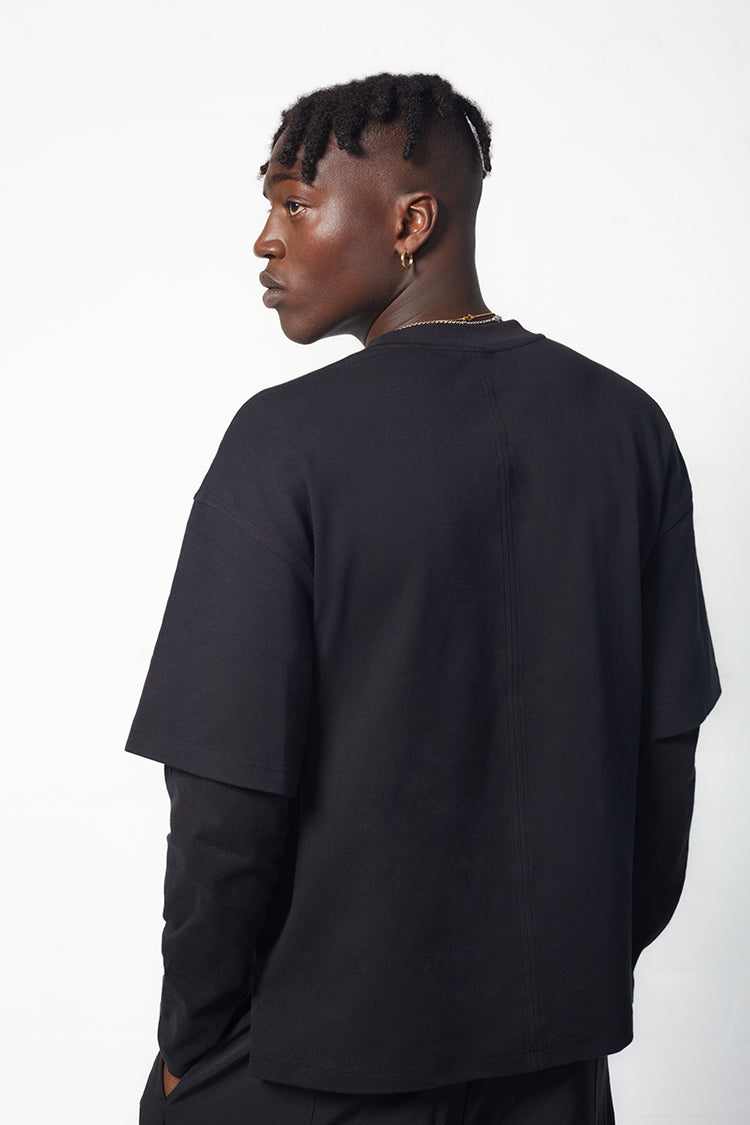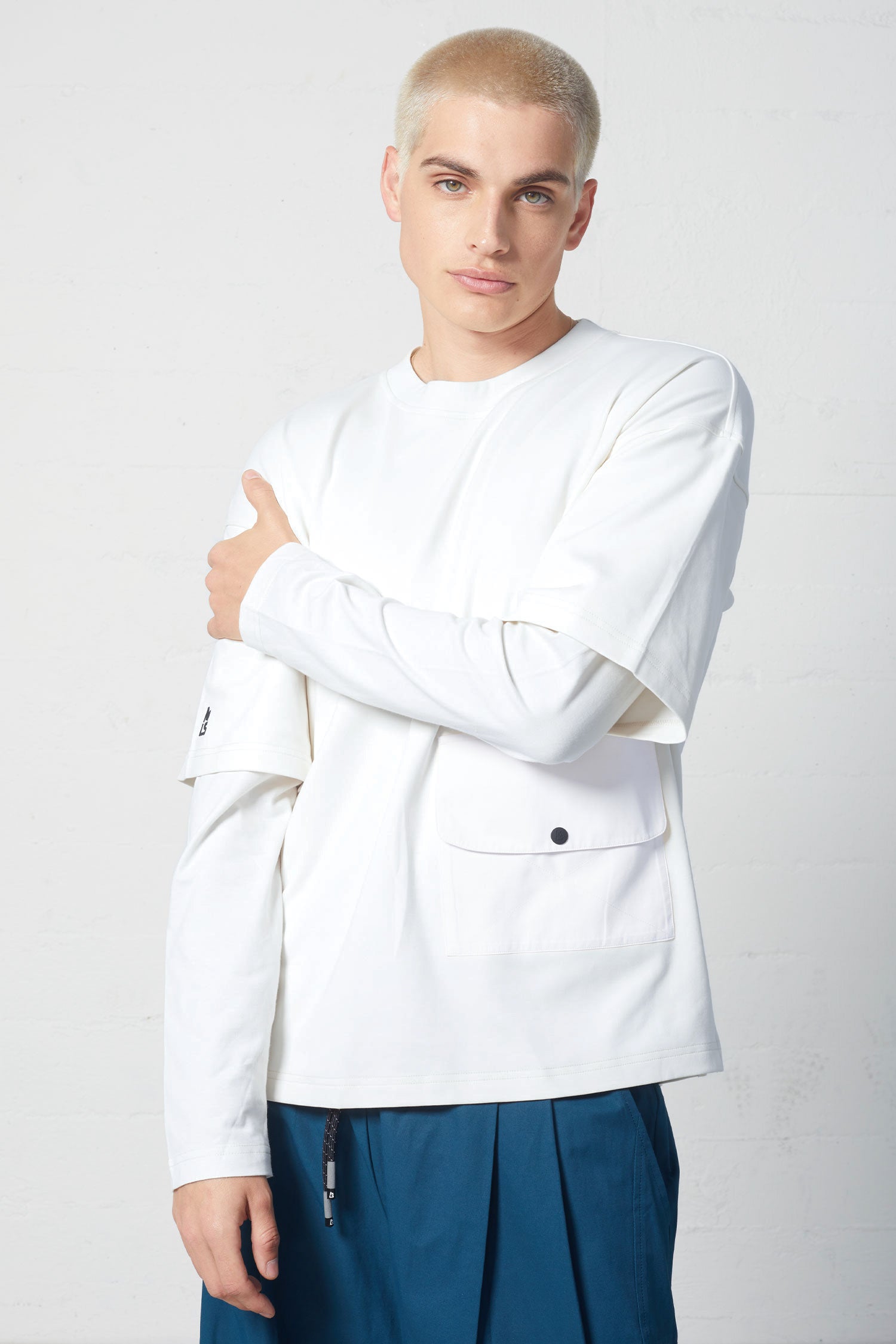 Galilei 2Fer Utility Tee
---
The Galilei 2Fer Utility Tee is an innovative design combining comfort and style. It features a mixed media double layer for extra warmth and two utility pockets for added convenience. This tee will offer a unique and comfy look.
Body: 96% Cotton 4% Spandex     Sleeves: 100% Cotton
Models are 6'2" and wearing a size medium
Free Shipping + Easy Returns

Free shipping on orders over $50
Free returns within 14 days

Need more information? Please read our shipping and refund policy.
SKU: 24E3C00301A-2